Rotating a PDF Page
You can rotate pages of a PDF document by 90 degrees clockwise or counterclockwise and by 180 degrees to get them upside down.
To rotate a page, click Document > Rotate Pages menu item or press Ctrl+R. The following window displays: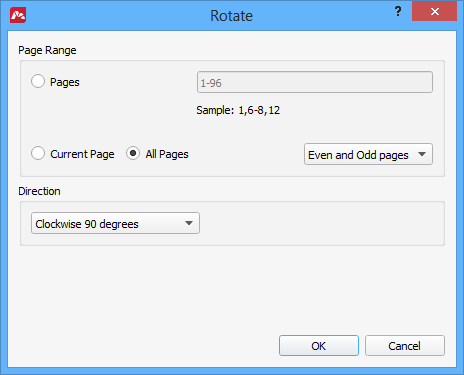 Choose pages you want to rotate:
Pages – select a range or a comma-separated list of individual pages
Current Page
All Pages
Even or Odd pages (or both)
Select rotation direction.
Clockwise 90 degrees
Counterclockwise 90 degrees
180 degrees
Click OK to rotate the selected pages in the specified direction.
Alternatively, you can open the Thumbnails section by clicking the Pages button on the side panel, right-click the thumbnail of a page you want to rotate and select either rotation option.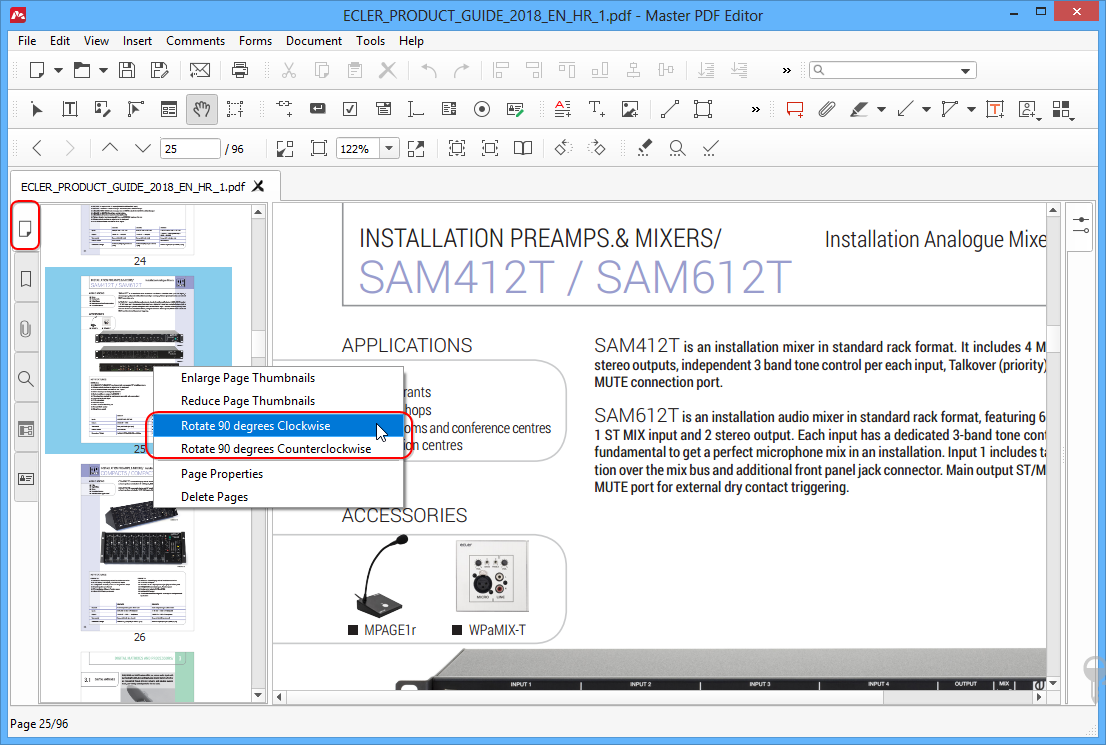 More like this: