Off Line Activation
In order to activate Master PDF Editor in autonomous mode, preform following actions:
Double click Master PDF Editor icon on your desktop and choose Help -> Register… Set Offline Activation checkbox on. Activation Code field will appear near Registration Code field. System will also generate unique identifier for you (ID is selected on screenshot below).
Please, copy-paste to e-mail and send ID and Registration Code to our e-mail address support@code-industry.net.
Please, inform your Order ID or e-mail address that you used for purchasing! Letter without this information will be ignored!
After you receive the response with activation code, do not type it in manually. Instead, copy-paste it to Activation Code field and paste registration code to Registration Code field and then click Activate.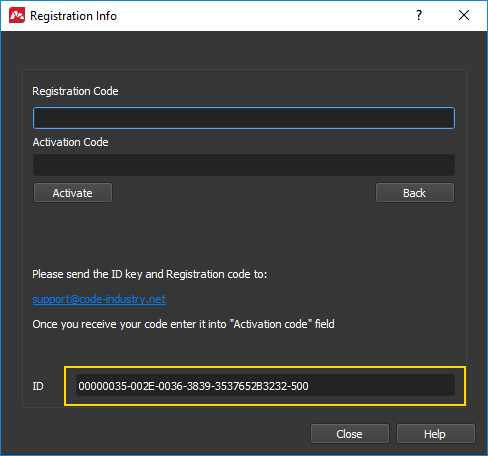 Read more: