Attachments
PDF document may include files of any format as attachments. Attached files are stored within document they are attached too. When moving document to another folder, all attached files are moved with it.
Use context menu commands for work with attached files. The context menu can be opened with right click in any place of Attachments tab in Navigation Area.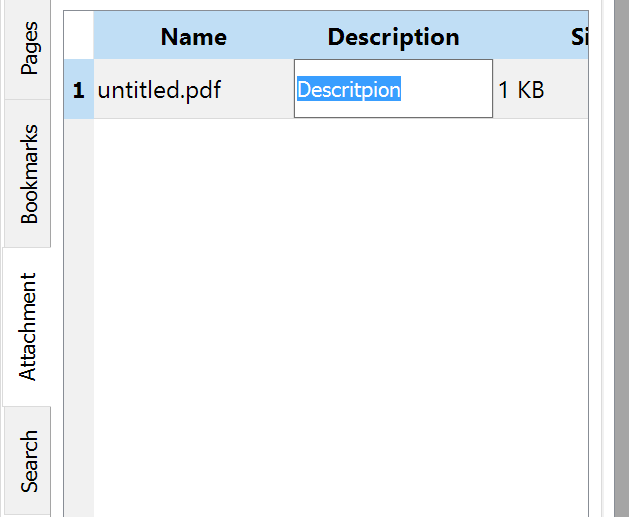 Insert — attach a file to PDF document. If chosen, a dialog window will pop up, where you can choose required file. File name will be displayed in Attachments tab. Double click in Description field allows you to specify text for attached file identification.
Remove — remove file from attachments.
Save as — save attached file on your drive.
Open — open attached file in default application for this type of files.