Installing Master PDF Editor on Windows
After you've completed downloading the installer, launch installation by double-clicking the installer icon with a mouse.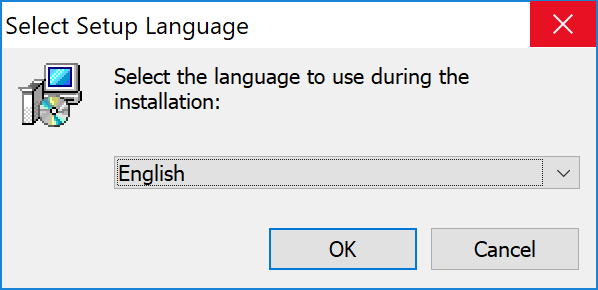 When it's launched, you will see a greeting window. Choose a language from the drop-down menu and press OK button.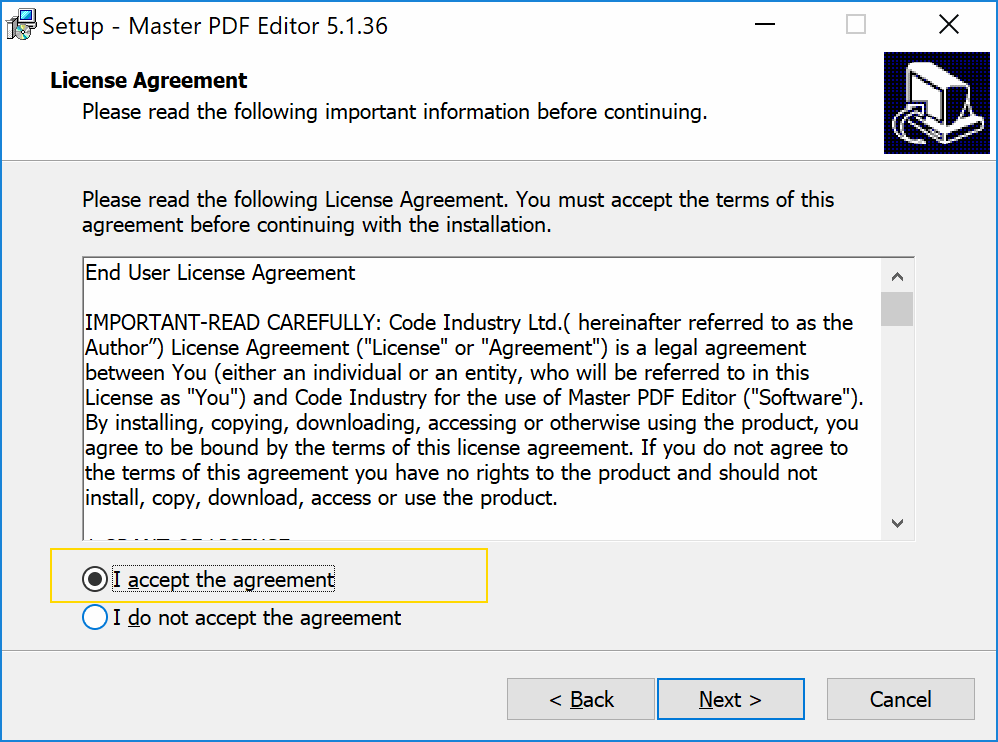 After you've read the License Agreement select the according item and click Next.
If you do not agree with any of the items of the Agreement, click Cancel.
Click the Install button in the next dialog window to install the application.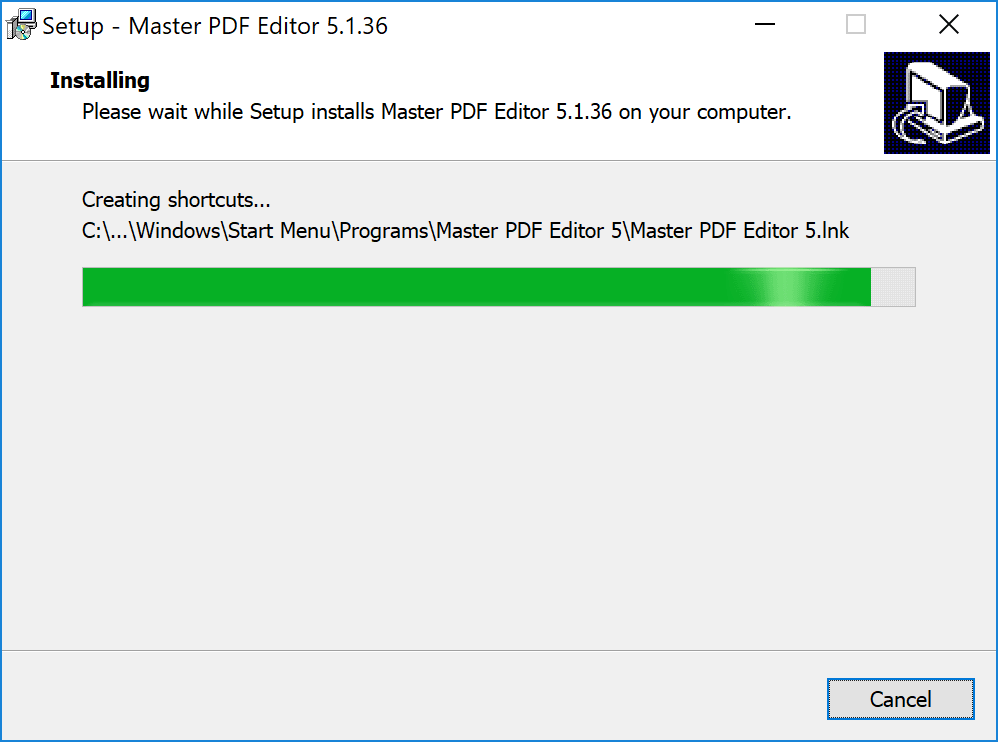 The status bar shows installation progress. This should take less than a minute.
After Master PDF Editor installation, you'll see a dialog window, informing you about completion. Press Finish button and Master PDF Editor will be launched on your PC.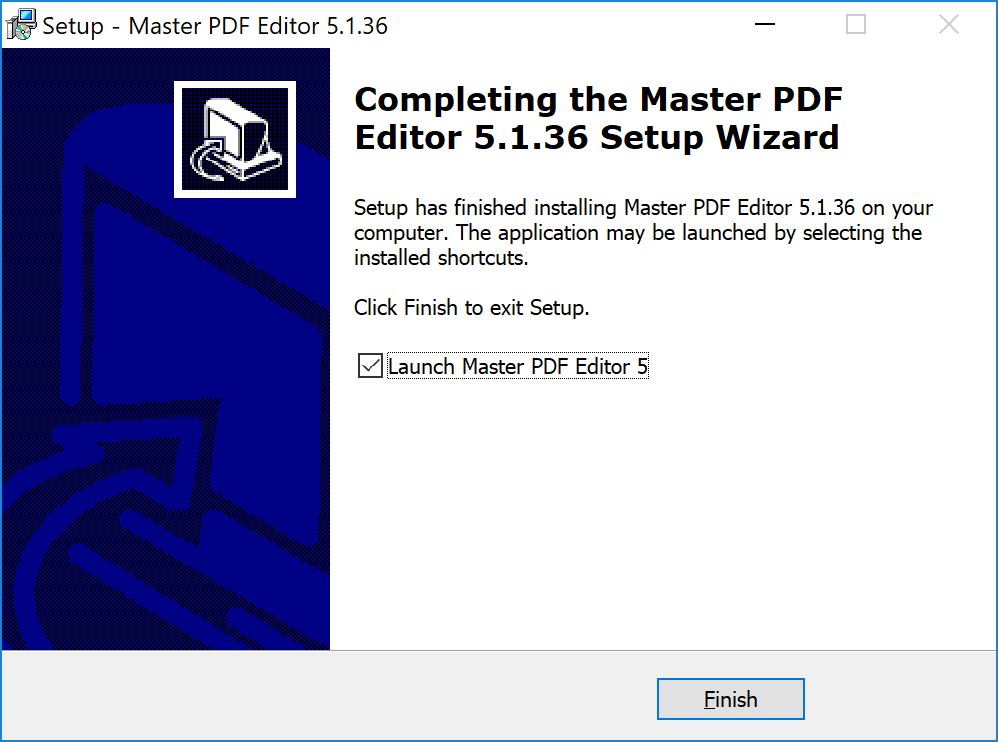 If you do not want to use the application right after installation, disable the checkbox.
«Silent» Installation
After you've read the License Agreement and agreed to all its items, you can use "Silent Installation", which neither pops up any dialog window nor asks for agreement on installation stages.
Parameters for "Silent Installation" launch in command window:
msiexec /i c:<Installation file path><MasterPDFEditor-setup-x64>.msi /quiet