ImagePrinter Pro – Offline Activation
To activate ImagePrinter Pro in the autonomous mode, do the following:
Double click ImagePrinter Pro Options on the desktop. Choose About tab on the left panel of the dialog window. Check Offline Activation item. Activation code field will appear. System will also generate a unique ID for you, it is highlighted on screenshot. Copy and send your ID to support@code–industry.net.
Please, specify your Order ID or email used for purchase! Letters without this information will be ignored!
You will receive a letter with Activation code. Do not type it manually, but copy it and paste into Activation code field. Also copy and paste Registration code into Registration code field, then press Activate.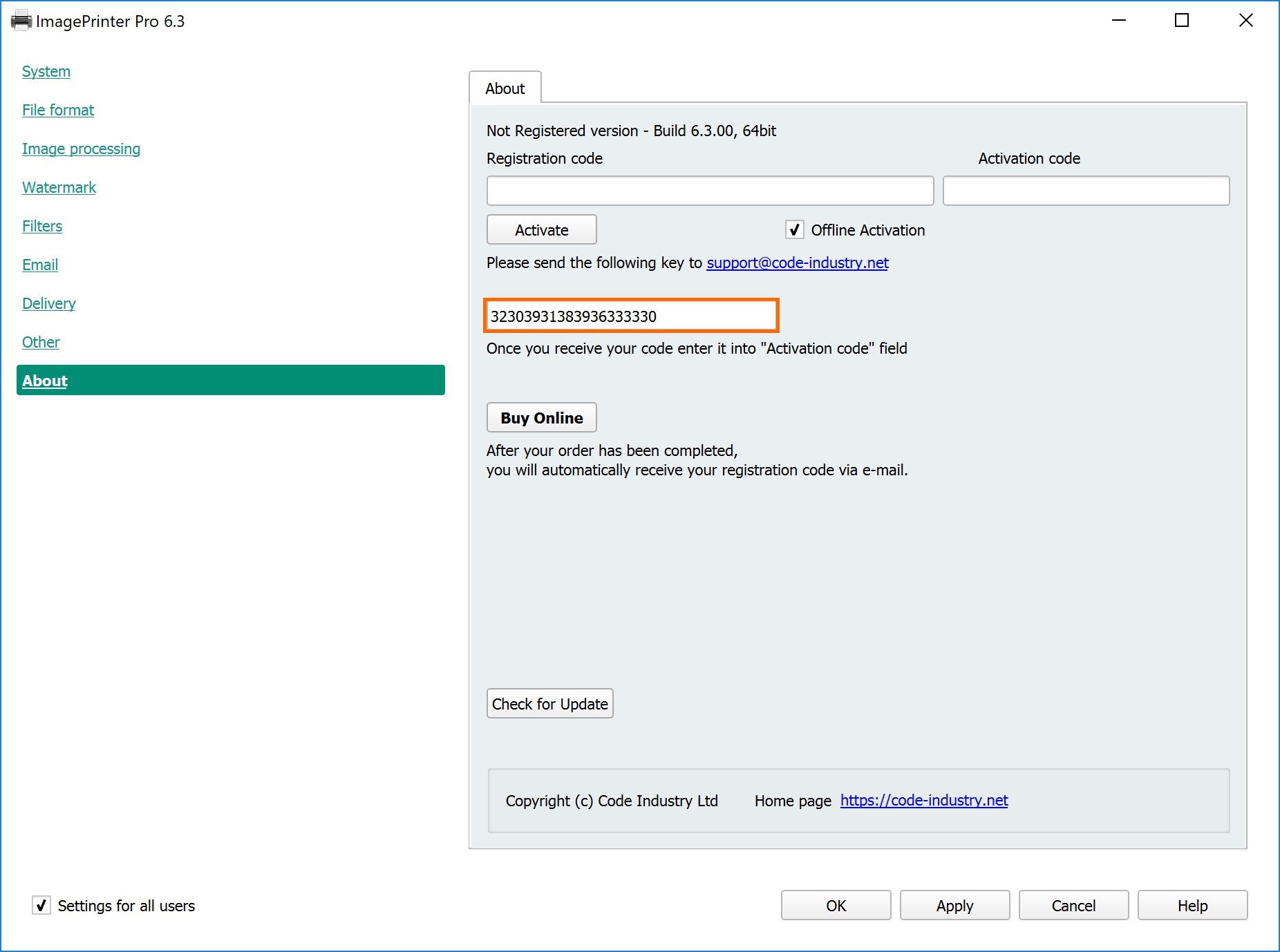 Text mark in the top of the window will be changed to Registered version – Build X.X.X.X, XX bit.