ImagePrinter Pro – Offline Activation
To activate ImagePrinter Pro while offline, you can do the following:
Double-click the ImagePrinter Pro desktop icon and, in the window that appears, choose the About tab on the left panel.
Check the Offline Activation option above. This will display the Activation code field next to the Registration code box and will also generate a unique ID for you.
When the system generates the unique ID (highlighted in the picture below), send this ID to our e-mail support@code-industry.net at any time convenient to you.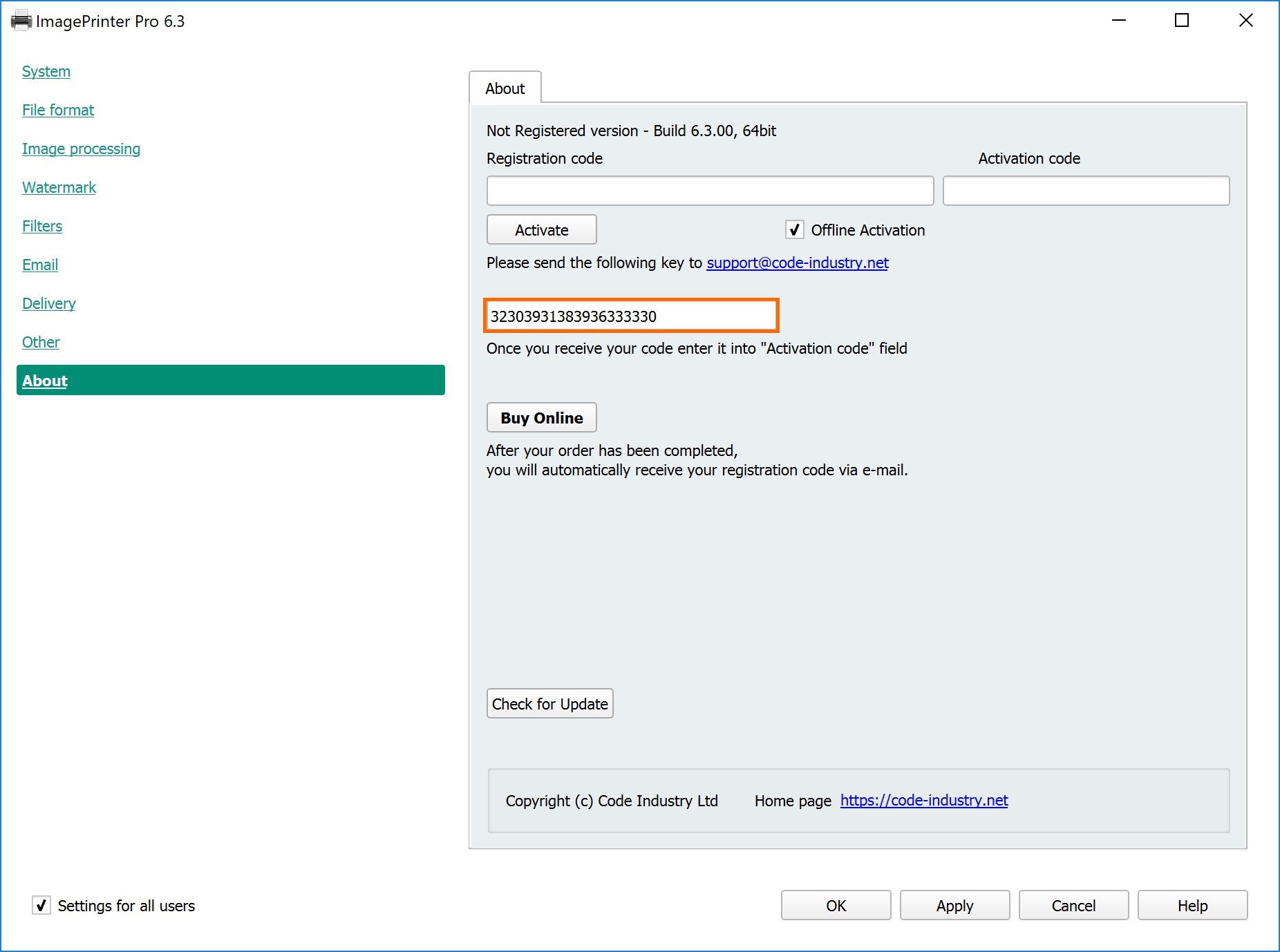 Once you receive the response with the activation code from our team, copy and paste it into the Activation code field and then click Activate.
This will activate ImagePrinter Pro and remove all limitations. Also, the text label in the upper part of the window will change to Registered version (build X.X.X.X).
Note. To re-activate ImagePrinter Pro once again, click the Deactivate button and repeat the activation procedure as described above.
Once the activation is complete, you'll be able to receive free updates for your copy of ImagePrinter Pro for 1 year.
Just click the Check Update button to find out whether there are any updates available for you.