Watermark
Add watermark to the output file. Any image or text can be used as watermark. Watermark tab tools allow to set location, opacity, rotation, alignment, font and other watermark settings.
Watermark image and/or text can be enabled by Draw Watermark Image and Draw Watermark Text options.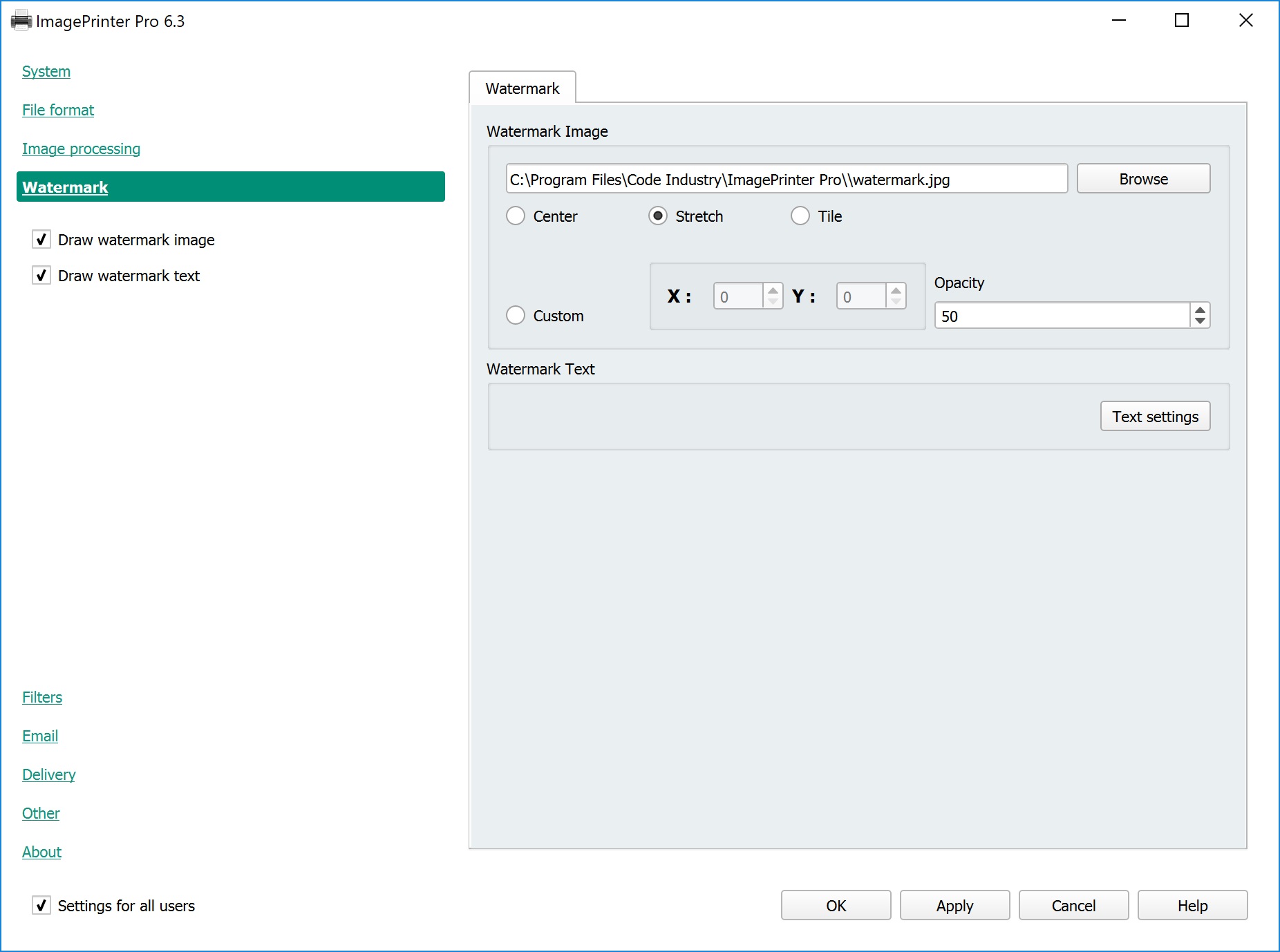 List of available options is in the table below:
Options
Description
Watermark Image
Specify path to the image file or find it by clicking Browse.
Specify image alignment:
Center — center of the page, Stretch — stretch to page size, Tile — reprint on whole page area
Custom — specify custom coordinates (X and Y) to place watermark in the output file
Opacity — specify watermark opacity in percentage
Watermark Text
After clicking Text settings button an editor will pop up. This window allows to specify watermark text, choose font, color alignment and rotation angle.
It is not recommended to use watermarks in monochrome images.
By default, each change you make will be applied for all users. If you want to apply changes only for yourself, disable the Settings for all users checkbox in the bottom left corner.