ImagePrinter Pro – Basics
The general steps for printing a document into a file are as follows:
Open a document in any corresponding application (viewer for images, text processor for text, and so on).
Open the print dialog from this application, choose ImagePrinter Pro as your printing device, and click OK.
Note. You may also want to change the DPI or Paper Size of the output file. In this case:
Open "Devices and Printers" -> "ImagePrinter Pro" -> "Print Properties"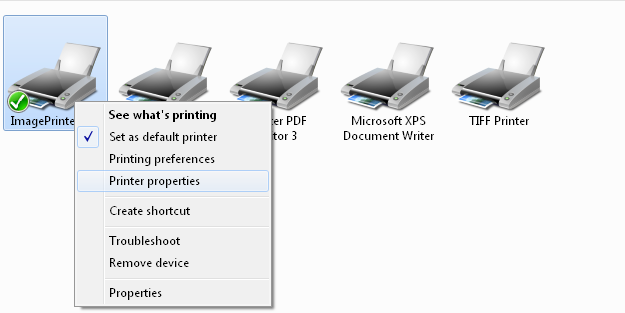 Preferences…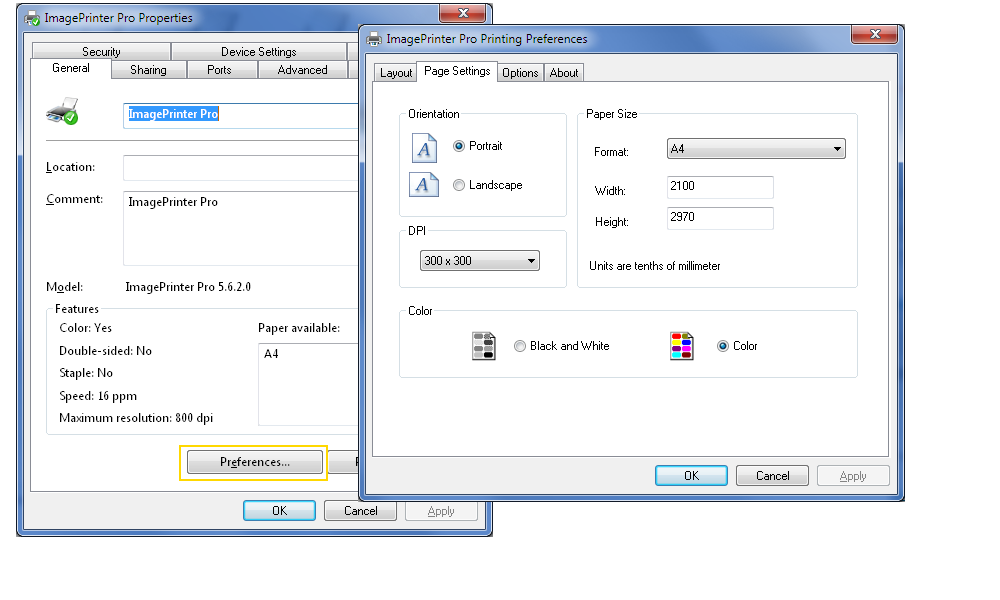 Where you'll be able to select the paper sizes as well as the number of dots per inch.
Notes
When printing a PDF file, do NOT use DPI 204/96 or 204/196 in order to avoid poor quality (these values are for faxes only).
Before printing an MS Word document with a background image, enable the Print background colors and images option in Word.
If the image is either too big or too small, you can also change the paper size in Word by selecting File > Page Setup…