Advanced PDF Settings
Set PDF information.
You can change PDF document properties, including author, title, subject, keywords, creator, and producer information.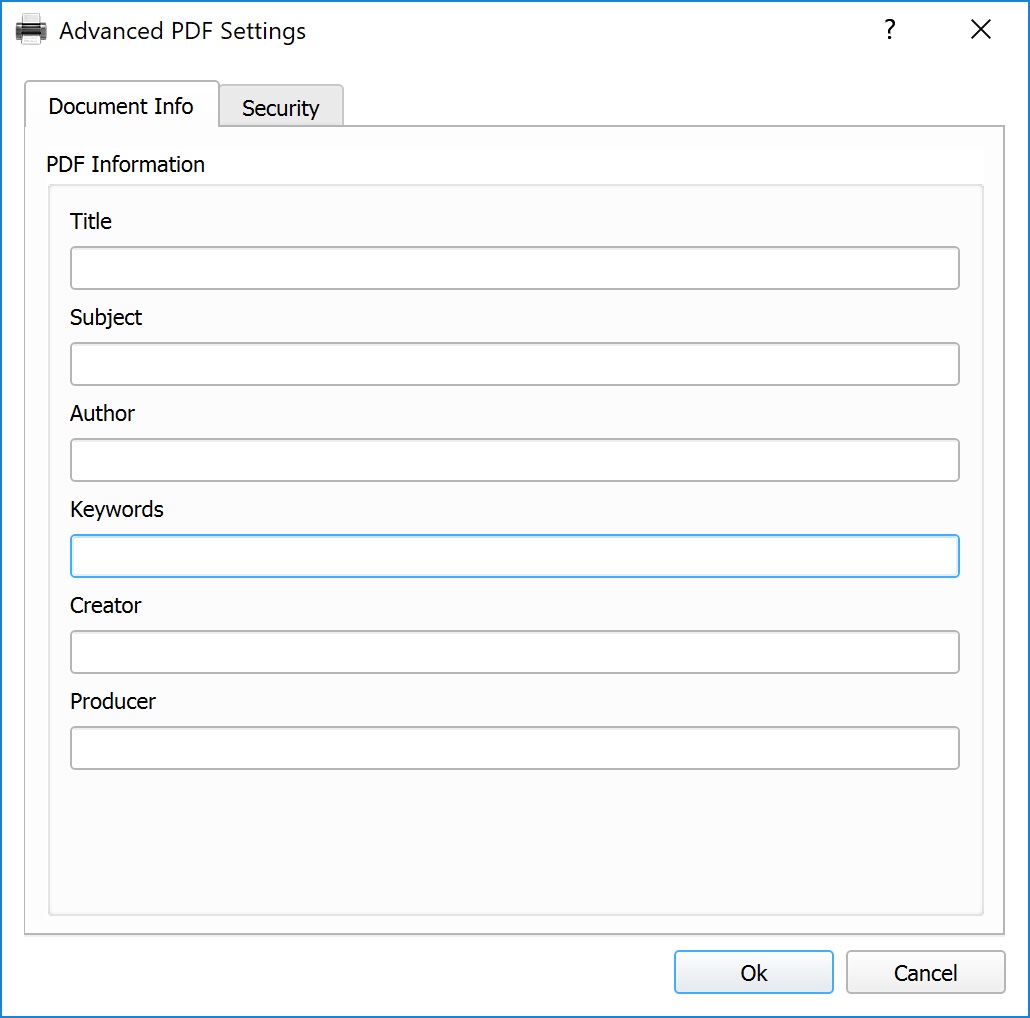 Security
Here you can enable the security level of your PDF document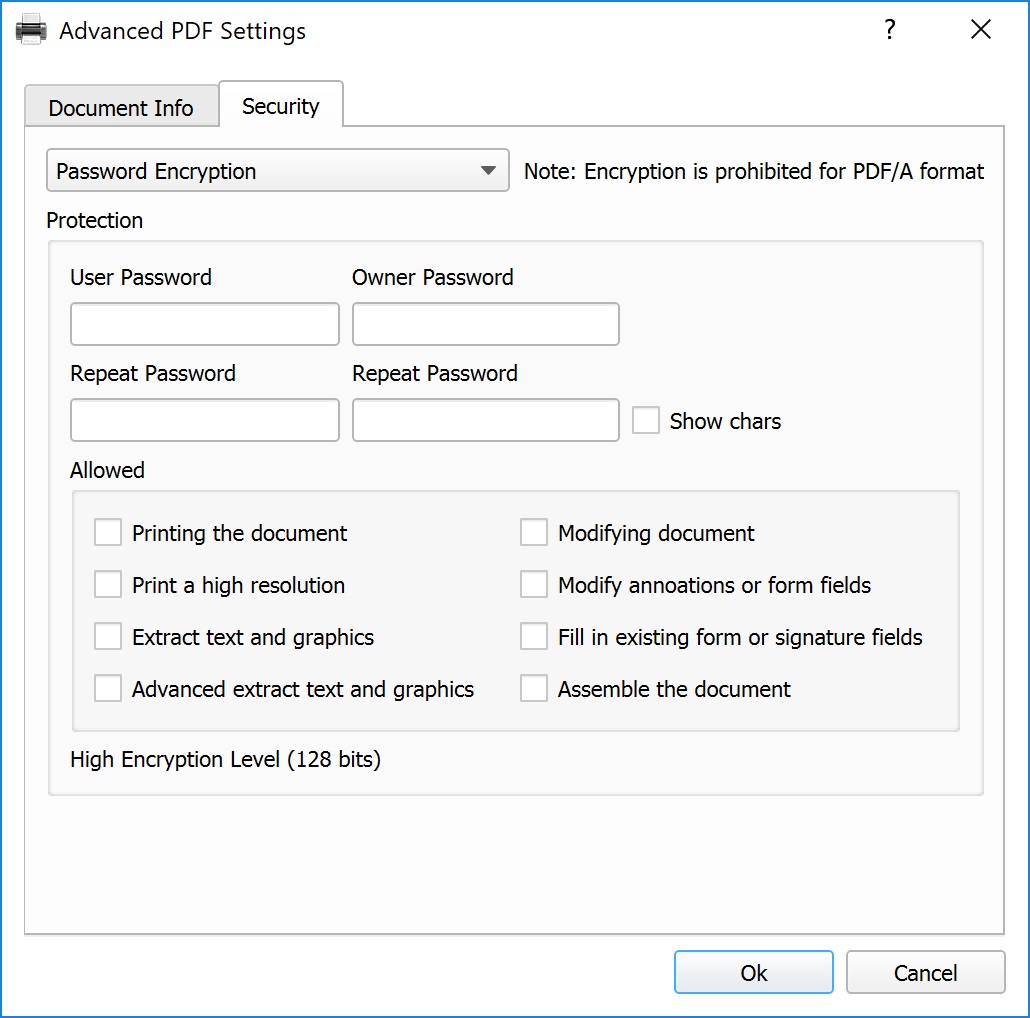 There are two password kinds: User and Owner passwords.
You will have to enter one of the passwords when you open protected file.
If you use user password, you will have limited permissions. Owner password gives you right to do anything with document.
Note:You can check Show chars check box if you want to see chars while entering passwords.
At this window you can choose permissions for User password.
Available user permissions:
Print document

 

– this one will allow user to print PDF document with 150 dpi quality or lower.
Print a high resolution version of the document

 

– it allows to print PDF document with any quality.
Extract text and graphics

 

– the resulting PDF file will allow text/graphics extraction, including copying text from the PDF document.
Advanced extract text and graphics

 

– allows extracting text and graphics (in support of accessibility to users with disabilities or for other purposes).
Modifying document

 

– allows modifying document content.
Modify annotations or form fields

 

– allows add or modify text annotations, fill in interactive form fields.
Fill in existing forms, signature fields

 

– allows filling in existing interactive form fields (including signature fields).
Assemble the document

 

– allows to insert, rotate, or delete pages and create bookmarks or thumbnail images.
Remember, you will need Adobe Reader 5.0 or higher version to view printed PDF file when using protection.
Note. By default, each change you make will be applied for all users. If you want to apply changes only for yourself, disable the Settings for all users check box in the bottom left corner