Convert PDF to JPG. PDF Converter.
PDF Converter allows to convert PDF files to JPG images fast and easy.
You don't need to install any application like Adobe Reader for PDF to JPG to work.
PDF Converter has no dependencies.
You can choose DPI from 100 to 600 and JPEG compression quality when converting.
Everything you need is to choose a file you wish to convert and press "Convert" button.
PDF Converter is absolutely free and you can always download its source code.
The license is the GNU General Public license v.3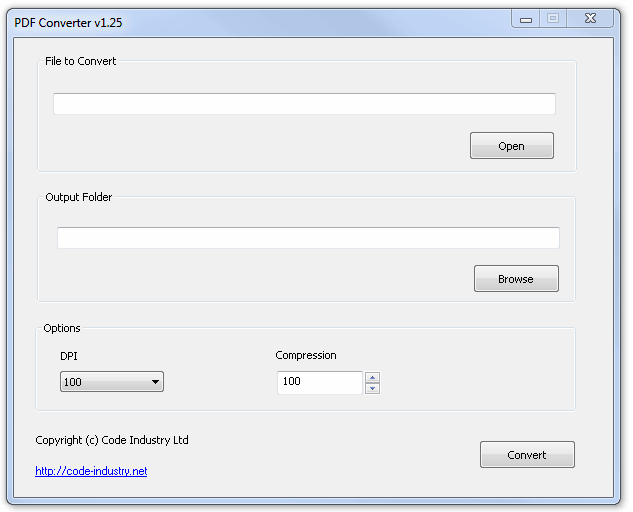 Download Now
It is completely free software. You can use it both at home and in office.