Import PDF pages.
This function allows to merge and systematize multiple separate PDF documents in current document.
To insert pages into document choose Document > Insert Pages…(Ctrl+Shift+I) menu item.  Insert Pages dialog window will pop up.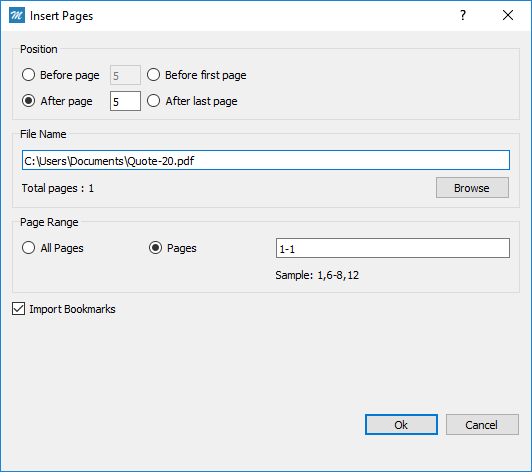 Position — choose one of pages insertion options: before page (page number specified), after page (page number specified), before first page, after first page.
File name — choose file name and path to insert pages from it. Use Browse button to find the file. Also specify numbers of pages to insert into current document.
Import bookmarks — enable to import bookmarks from PDF document.
Pages range — specify pages to extract: current page, all pages or a specific set of pages (with specified numbers or ranges).